About Us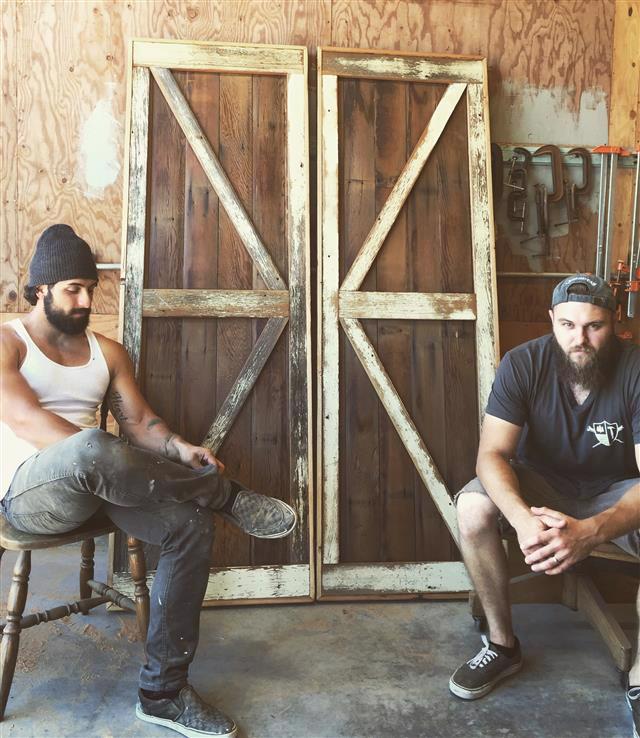 WELCOME

Welcome to Sons of Salvage. We are an environmentally sustainable furniture design company operating out of Petaluma, California. All of our work is custom built out of reclaimed wood salvaged from neighborhoods all over the Bay Area. We work closely with each client in order to bring their vision to reality. Every piece of furniture is designed, crafted and delivered by us. -Aaron & Serge
HISTORY
We began Sons of Salvage in March of 2015 out of necessity. The necessity being that we needed to furnish our homes but didn't have very much money to do so. As we built our first few pieces we fell in love with the creative process and decided to turn it into a small business. We started an Instagram, posted a few pictures of our work and suddenly we had orders.
Sons of Salvage was born in the basement of Aaron's parents house, where we worked out of a 100 sf space for the first year and a half of our business. In April of 2016 we had the opportunity to open a showroom/retail shop upstairs from Opera House Collective on Kentucky Street in downtown Petaluma. We soon after began to search for workshop spaces in Petaluma in order to be closer to the store and today we are very proud to consider ourselves piers among so many talented business operators and a Petaluma based company who started from the bottom, built from nothing.
We are both self taught woodworkers and artists, which in our opinion, is one of the reasons we have been successful in our endeavor. We don't feel the need to stick to traditional guidelines or to follow the rules of any predecessors. We make our own rules.